Mahendra Electrical Works - An ISO 9001-2008 Unit, was established in 1974, by Mr. Dattatray N. Bendre carrying a vision to service the Electrical Industry. Mahendra Electrical Works is engaged in manufacturing of various types of Instrument Transformers, Control Transformers etc.. Mahendra Electrical Works, has been persistently following systems to maintain total quality and have always believed in zero defect products. In more than 2 decades of service to the Electrical industry Mahendra Electrical Works has been approved by all major Transformer manufacturers, Electricity boards, Railways and reputed consultants all over the globe.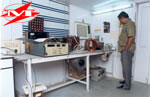 Located at Road No.16, Wagle Estate, Thane, Mahendra Electrical Works is equipped with all facilities to manufacture and routine testing of transformers. The 3500 Sq. Ft place houses the shopfloor for assembling and manufacturing Current transformers upto 33kv. It also has a testing laboratory to ensure zero defect products. Testing equipments in the laboratory are periodically calibrated from Govt. approved test labs like Lawkim, NPL(National Physical Laboratory), IDEMI etc.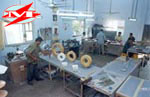 Mahendra Electrical works has been awarded the Green Channel Certification from M/s. Crompton Greaves Limited for all the 3 divisions in Mumbai, Bhopal and Gwalior. Mahendra Electrical Works has also been awarded the Life time Membership by TSSIA(Thane Small Scale Industries Association) for their service to the Electrical Industry.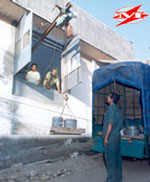 The Instrument Transformers manufactured at the Mahendra Electrical Works have been type tested at ERDA, Baroda which has the acredition from NABL(Govt. of India) Laboratory.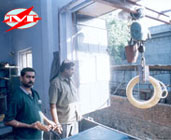 Products manufactured at Mahendra Electrical Works have wide acceptance both in India as well as International market. Products are manufactured to IS, BS, IEC, AS, ANSI, Canadian standards. The company has vast expertise in the design and manufacture of current transformers for metering, protection and special protection applications. With the ISO Recognition customers can now look for better quality from Mahendra Electrical Works